Learn to collage quilt the laura heine way with susy nash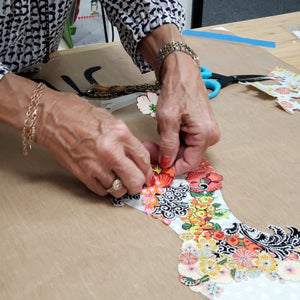 Imagine
Collage quilting is like a combination of a jigsaw puzzle and paper dolls!  Select bright, cheerful, and whimsical fabrics to create a new artistic design infused with your own personality!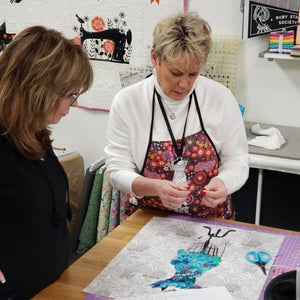 Learn
Learn to create visually dynamic collages.  What tools and tricks are used to properly assemble multiple layers of fabric to achieve a seamless look.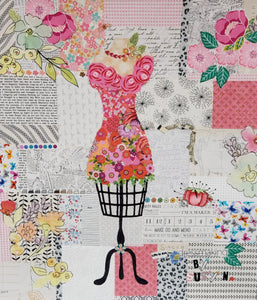 Create
There is no patchwork or sewing done until the very end when you are securing the layers.  Develop your "editing" eye and there is no limit to what you can create on your own.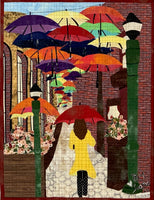 Umbrella Alley by Susan Nash